ROLLING PLAINS REALTY

TAMMY MARTINEZ, BROKER

        RESIDENTIAL LISTINGS IN QUANAH, TEXAS

                              940-839-5330

                       tlmartinez70@yahoo.com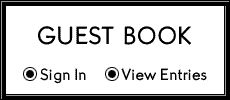 HAVING A VERY SUCCESSFULL YEAR FOR MY CLIENTS!!

ALMOST ALL PROPERTIES HAVE BEEN SOLD!!!

407 WEST 12TH

This spacious home is a 3 bedroom with 1.25 bathrooms, a HUGE kitchen including an island and appliances.  It has a large living room and an extra room that could be a den or a 4th bedroom.  The home has 1 full bathroom and a .25 bathroom with only a commode and sink.

A laundry room, built ins, lots of storage, fenced backyard, carport and a full lot to the West make this home a great investment.  $32,000.00

500 EAST 5th

This home has 3 bedrooms, 1 bath, living room, dining room, kitchen, den and a 2 car detached garage.  The yard is very large and a water well.  A covered deck area makes for a very enjoyable summer evening sitting outside.  $25,000

                                             304 WEST 12TH

Don't miss out on this bargain!  This home has 1096 sq ft with   3 bedrooms, 1 bath, laundry area, open kitchen/dining room.

It has a huge yard and a double attached carport.

$25,000.