Welcome!  Thank you for visiting Rolling Plains Realty.  Based in Quanah, Texas we provide full real estate services to fit your every need.

It is my goal to provide you with the best real estate service, whether it be buying or selling. Please feel free to contact me via e-mail at tlmartinez70@yahoo.com or phone at 940-839-5330 and I will do my best to assist you.  Your business is appreciated.

Thank you

Tammy Martinez, Broker

ROLLING PLAINS REALTY

TAMMY MARTINEZ, BROKER

                                                                                                                                        WELCOME!

                                                     FOR ALL OF YOUR REAL ESTATE NEEDS PLEASE DON'T HESITATE TO CONTACT ME AT EITHER OF THE FOLLOWING:

                                                                                                                      940-839-5330  or   tlmartinez70@yahoo.com


The listing broker does not guarantee property information.  Interested parties should verifiy information by personal inspection or with a property professional.  Square footage is according to the tax office.  Any personal information such as email addresses and phone numbers given to us will be kept confidential.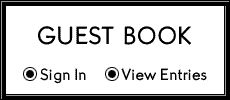 1005 WEST 3rd

This home has 3 bedrooms, 2 baths, large kitchen with lots of cabinets, beautiful living room with a vaulted ceiling and rock fireplace, laundry room and a one car garage.   Call for a viewing!  $28,000

                                                                                                510 SHAW

This is a beautiful hard to find 4 bedroom brick home with 2 full baths.  It has recently received new carpet and paint!  It has a large living room with built in entertainment center and a dining room with a fireplace.  The kitchen is very roomy with stainless steel appliances included!  All of the bedrooms are large with plenty of closet space.   The laundry room has lots of cabinet space and plenty of room to move around in.  The garage can fit either one or two autos.

It has a storage room in the garage for extra space for the Christmas decorations, etc.  The yard is landscaped with lots of trees and plants.  The backyard is fenced with a lovely covered patio to enjoy in the evenings!   This one will go quick so please don't hesitate......call for a viewing today!!

$79,500.00

                                                               104 EAST 5th

Perfect house for the single person or couple!!   This beautiful brick home has 1 bedroom, 2 baths, laundry area, living room with fireplace, updated kitchen, two attached one car garages, metal roof and CHA.  

Attached to this house is a huge workshop and lots of storage.  1,097 sq feet of living space!  $46,000.00