Thank you for visiting Rolling Plains Realty.  

Based in Quanah, Texas we provide full real estate services to fit your every need.

It is my goal to provide you with the best real estate service, whether it be buying or selling. For all of your real estate needs please feel free to contact me via e-mail at tlmartinez70@yahoo.com or phone at 940-839-5330 and I will do my best to assist you.  Your business is appreciated.

Thank you

Tammy Martinez, Broker

ROLLING PLAINS REALTY

TAMMY MARTINEZ, BROKER


The listing broker does not guarantee property information.  Interested parties should verifiy information by personal inspection or with a property professional.  Square footage is according to the tax office.  Any personal information such as email addresses and phone numbers given to us will be kept confidential.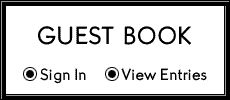 NEW LISTING!!!!!

Outdoor enthusiasts HERE IT IS!!!!

 640 acres of nothing but

    fun 

   relaxation

  exploration

   hunting

     and recreation!!!

 The locals will recognize this property as

Beasley's cave or also known as Walkup's Cave

This amazing property is located in the far South West corner of Hardeman County.    Deer, quail, dove, turkeys and possibly a wild hog or two can be found here.   However, be on the alert because all different kinds of wild life can come onto this property from the Pease River  (which is the South border)......mountain lions have been seen in the County.....so maybe you can be one of the first to bag one!! 

Hiking and climbing are a must here!  Although it does not contain mountains it does contain hills and cliffs that have breath taking views!!

Zip lining may also be possible with the deep canyons and cliffs.

In my opinion the best part of the property is BEASLEY'S CAVE!!   This cave is awesome!  I personally have not made it all the way thru this cave but I soon will!!   It has the most beautiful rock formations!!  You have to crawl in some parts, but it is tall enough to walk thru most of the caverns.  The path does have spots of cold, clean water....but so far the deepest was a short area that was knee deep.  I was very nervous about bats and spiders....however this cave is super clean!!  After being in the cave for over an hour I saw very few bats and no insects!  Students from Texas Tech have explored and studied the cave as well as bat experts.  I will be posting pictures of the inside of the cave later plus I will try to measure how long the cave actually it (I have heard rumors it comes out on the Pease River). I will be glad to give tours of the cave but only to serious potential buyers and only after a disclosure is signed. 

This property would be perfect for a family or a group of friends wanting a place to have fun, relax or hunt.  This would be perfect for the business that needs a retreat to send their clients and employees t!!  Another thought may be to create a commercial park for people to rent out!

Think about the potential!!!  You will be the envy of all your friends!!!!

$896,000   ($1,400 an acre)     Minerals can be negotiated with price.

    SECTION 579  @ WHERE LOCKHART ROAD                        TURNS INTO HAMMOND ROAD