Thank you for visiting Rolling Plains Realty.  

Based in Quanah, Texas we provide full real estate services to fit your every need.

It is my goal to provide you with the best real estate service, whether it be buying or selling. For all of your real estate needs please feel free to contact me via e-mail at tlmartinez70@yahoo.com or phone at 940-839-5330 and I will do my best to assist you.  Your business is appreciated.

Thank you

Tammy Martinez, Broker

ROLLING PLAINS REALTY

TAMMY MARTINEZ, BROKER


The listing broker does not guarantee property information.  Interested parties should verifiy information by personal inspection or with a property professional.  Square footage is according to the tax office.  Any personal information such as email addresses and phone numbers given to us will be kept confidential.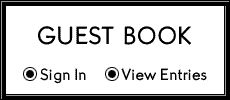 263 ACRES OF LAND ON EDGE OF QUANAH

RINE ROAD

$350,000.00

OWNER FINANCE ONLY

20 YEAR FINANCING; 5.00%; 20% CASH DOWN

    *  203  acres of cropland

*  60 acres of improved grass

* 2 irrigation wells

*fully fenced - partial barb wire; partial field fence

*  40' X 70' barn

* 60' X 30' barn

*50% minerals conveyed at closing; 50% conveyed when paid off

*house and hay barn will be held in a living estate

                                                                   1004 West 4th

This home has 2 bedrooms, 2 baths, living room, den, spacious kitchen, utility room and an attached carport.

As a bonus it has large shop which is insulated with concrete floors and has a separate living quarters.

The yard is very well maintained and is fenced in the back.  Pictures coming soon!  Call for an appointment. $44,900.