Welcome!  Thank you for visiting Rolling Plains Realty.  Based in Quanah, Texas we provide full real estate services to fit your every need.

It is my goal to provide you with the best real estate service, whether it be buying or selling. Please feel free to contact me via e-mail at tlmartinez70@yahoo.com or phone at 940-839-5330 and I will do my best to assist you.  Your business is appreciated.

Thank you

Tammy Martinez, Broker

ROLLING PLAINS REALTY

TAMMY MARTINEZ, BROKER

                                                                                                                                        WELCOME!

                                                     FOR ALL OF YOUR REAL ESTATE NEEDS PLEASE DON'T HESITATE TO CONTACT ME AT EITHER OF THE FOLLOWING:

                                                                                                                      940-839-5330  or   tlmartinez70@yahoo.com


The listing broker does not guarantee property information.  Interested parties should verifiy information by personal inspection or with a property professional.  Square footage is according to the tax office.  Any personal information such as email addresses and phone numbers given to us will be kept confidential.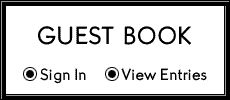 Double click here to add text.

                                                                            208 West 16th

This 1340 sq ft 3 bedroom, 1 bath home comes with a large kitchen, fireplace, bath with shower/tub and an extra room that could be used as an office or storage/utility room.  It has a 480 sq ft one car detached garage, cellar and a 1209 sq ft metal building.  This property is located on a corner lot in a great neighborhood!

$28,500.00

                                                            204 East 8th

Small 2 bedroom home perfect for someone who does not need a large house.  This home has 

2 bedrooms, 1 bath, living/dining room, kitchen with appliances, single car carport, and as a special bonus a storage building that someone could actually live in!

The exterior is siding with a lifetime guarantee along with a large fenced backyard.

Another bonus is that it comes partially furnished!!  916 Square ft.    $25,000.00

                                                         17 Elbert Heights

This home is located in a great neighborhood!  It has 1537 sq feet containing 4 bedrooms, 2 baths, living/dining room, open kitchen, single car garage and a large fenced yard.  It needs some interior work but the price is low enough to make that happen $39,900.

                                          1506 Airport Road

Perfect location!  This home has 4 bedrooms, 3 baths, living room, dining room, fireplace, large kitchen, double car garage and a huge, huge, yard!   2406 sq ft.   

 Motivated seller!!!!!!   $69,000.00