Welcome!  Thank you for visiting Rolling Plains Realty.  Based in Quanah, Texas we provide full real estate services to fit your every need.

It is my goal to provide you with the best real estate service, whether it be buying or selling. Please feel free to contact me via e-mail at tlmartinez70@yahoo.com or phone at 940-839-5330 and I will do my best to assist you.  Your business is appreciated.

Thank you

Tammy Martinez, Broker

ROLLING PLAINS REALTY

TAMMY MARTINEZ, BROKER

                                                                                                                                        WELCOME!

                                                     FOR ALL OF YOUR REAL ESTATE NEEDS PLEASE DON'T HESITATE TO CONTACT ME AT EITHER OF THE FOLLOWING:

                                                                                                                      940-839-5330  or   tlmartinez70@yahoo.com


The listing broker does not guarantee property information.  Interested parties should verifiy information by personal inspection or with a property professional.  Square footage is according to the tax office.  Any personal information such as email addresses and phone numbers given to us will be kept confidential.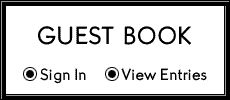 COMMERCIAL PROPERTY LOCATED ON HWY 287

                                          511 East 11th

Located on busy HWY 287 with 200' of highway frontage and a large graveled parking lot,  this building is 30' X 50' constructed with concrete blocks on a concrete slab with a 2 year old metal roof.  It consists of a two year old 4 ton CH/A unit with also an option of using natural gas and window units.  The building has been a restaurant in the past so it contains a possible kitchen area along with a single restroom.  Water is supplied by the City of Quanah, however it also has a water well that was dug 2 years ago.  There are many,  many possibilities this building could be used for.  Don't miss out on this building to run your business........HWY 287 will bring the customers in!     $65,000.00

                                                                                 506 East 5th

Completely remodeled 2 or 3 bedroom home  on a large corner lot 1/2 block from the city park. This home  has 2 baths, natural gas fireplace, large open kitchen with appliances, living room and laundry room.  It has been remodeled/updated with new plumbing, fixtures, doors, screen doors, windows, tankless hot water heater, carpet and laminate flooring.  The exterior has siding, 18' X 21' metal garage/shed with a roll up door and a walk in door.  The large yard is completely fenced with chain length with a double gate entrance.  The home stays comfortable in the winter and summer with foam insulation installed in 2012 and window units.      1,150 sq ft         $39,000.00

                                   508 West 5th

This home has 3 bedrooms and 1 bath.  It has a large kitchen with an enclosed porch for extra space.  Located in a great neighborhood with a large fenced back yard.   

Priced to sell at $10,000.