Welcome!  Thank you for visiting Rolling Plains Realty.  Based in Quanah, Texas we provide full real estate services to fit your every need.

It is my goal to provide you with the best real estate service, whether it be buying or selling. Please feel free to contact me via e-mail at tlmartinez70@yahoo.com or phone at 940-839-5330 and I will do my best to assist you.  Your business is appreciated.

Thank you

Tammy Martinez, Broker

ROLLING PLAINS REALTY

TAMMY MARTINEZ, BROKER

                                                                                                                                        WELCOME!

                                                     FOR ALL OF YOUR REAL ESTATE NEEDS PLEASE DON'T HESITATE TO CONTACT ME AT EITHER OF THE FOLLOWING:

                                                                                                                      940-839-5330  or   tlmartinez70@yahoo.com


The listing broker does not guarantee property information.  Interested parties should verifiy information by personal inspection or with a property professional.  Square footage is according to the tax office.  Any personal information such as email addresses and phone numbers given to us will be kept confidential.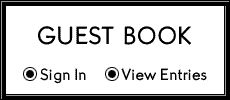 THREE

            NEW LISTINGS!! 

Double click here to add text.

BEAUTIFUL HOME LOCATED ON THE EDGE OF QUANAH!!

This home has some amazing features including 2 HUGE HUGE bedrooms, 1 regular size bedroom, all three bedrooms have tons of closet space, 1 bath with double sinks, 1 master bath with tub/shower and double sinks, living room with one wall completely rocked with a wood burning fireplace, dining room, and kitchen with new appliances and washer/dryer closet.  The home has been recently updated with new carpet, tile and a new central heat and air unit.  The exterior is brick with a new roof.  It also has a double car carport, patio and a very large yard.  This is located in the 600 block of west 16th also known as "Paducah  Highway".  This one will go fast!!  $125,000.00

                                                                ADORABLE DOLLHOUSE!

                              FULL OF CHARACTER, HISTORY AND UNIQUE FEATURES

This home has 1 ( possibly 2) bedrooms and 2 bathrooms downstairs,  2 bedrooms and 1 bath upstairs, 2 wood burning fireplaces, formal living room, utility room,  large remodeled kitchen with bar, dining room, CH/A, patio, cellar and a very large yard on a corner lot.  $85,000.  Serious inquiries only.   Please see pictures for the unique details!!

                                                             1505 SOUTH MAIN

                          GREAT DEAL ON A GREAT HOUSE!

This home has 3 bedrooms, 1 1/2 baths, utility room, fireplace, CH/A, 2 car attached garage, fenced backyard with storage shed.  Don't wait.. make an appointment to see this house today!    $75,000.