Thank you for visiting Rolling Plains Realty.  

Based in Quanah, Texas we provide full real estate services to fit your every need.

It is my goal to provide you with the best real estate service, whether it be buying or selling. For all of your real estate needs please feel free to contact me via e-mail at tlmartinez70@yahoo.com or phone at 940-839-5330 and I will do my best to assist you.  Your business is appreciated.

Thank you

Tammy Martinez, Broker

ROLLING PLAINS REALTY

TAMMY MARTINEZ, BROKER


The listing broker does not guarantee property information.  Interested parties should verifiy information by personal inspection or with a property professional.  Square footage is according to the tax office.  Any personal information such as email addresses and phone numbers given to us will be kept confidential.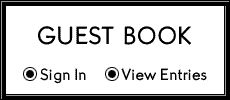 NEW LISTINGS!!!!!

Outdoor enthusiasts HERE IT IS!!!!

Section 579 Where Lockhart Road Turns into Hammond Road

 640 acres of nothing but

    fun 

   relaxation

  exploration

   hunting

     and recreation!!!

 The locals will recognize this property as

Beasley's cave or also known as Walkup's Cave

Click on the Land and Lots link at the top of the page for more information and photos!

       COMMERCIAL BUILDING ON MAIN STREET QUANAH!

THIS PROPERTY IS A 1,960 SQ FT COMMERCIALLY ZONED BUILDING LOCATED AT 700 SOUTH MAIN.  THIS IS  A PRIME LOCATION FOR YOUR BUSINESS!  THE NUMEROUS ROOMS WILL BE PERFECT FOR DIFFERENT OFFICES OR STORAGE.  THE OFFICE SPACE ALSO INCLUDES 2 RESTROOMS, CARPORT AND ENOUGH PARKING SPACE FROM APPX 4-5 AUTOS

$35,000.

           2 LOTS LOCATED AT 1108 WEST 15TH

EXCELLENT LOCATION IN RESIDENTIAL NEIGHBORHOOD!  ALSO HAS A 288 SQ FT STORAGE BUILDING.    $10,000

811 WEST 7TH

3 BEDROOM 2 BATH HOME LOCATED IN EXCELLENT NEIGHBORHOOD ON CORNER LOT.    1,710 SQ FT.  NEEDS WORK.

$23,900